FOI request reveals study of the viability of a Dam on Baffle Creek
In February 2008 sources within Government leaked information to The Wilderness Society that a proposal to dam Baffle Creek was about to be put to the Queensland Cabinet. A later Freedom of Information search confirmed that a document had been prepared considering the viability of a dam on Baffle Creek (see http://www.wilderness.org.au/files/baffle-creek-foi.pdf).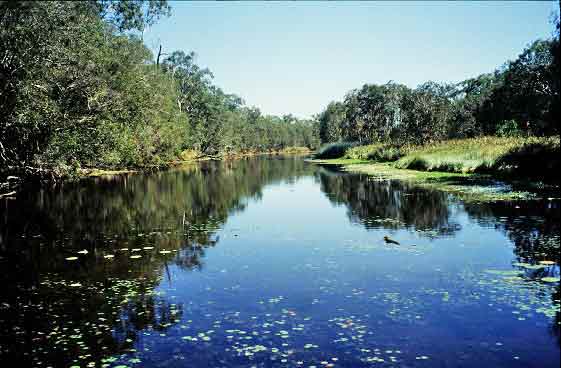 A dam located just upstream of Mimdale gauging station was considered "the lowest cost option able to provide a significant increase in supply to Gladstone". Studies of the possible yields of a Baffle Dam had also been done in 1996 and 2004. The latest study in 2007 had a main scenario of a 23m high wall giving 76000ML capacity and providing 30000ML/a. This was costed as $160-180 million indicative costs including operating cost and $5,333-6,000 indicative cost per ML of supply.
This most recent study warned that a dam would put increasing pressure on river ecosystems from fishing, water abstraction and other human impacts especially during drought. A dam would also allow water weeds to thrive (salvinia and hyacinth). The risk of spreading weeds downstream and causing fish kills was also mentioned. The study stated "A dam on Baffle Creek will have potentially significant impacts on the near pristine aquatic ecosystems of Baffle Creek, its estuary and the coastal zone. A dam on Baffle Creek will also have local economic impacts in terms of recreational fishing and tourism." Yet the study did not rule out building the dam.
Anna Bligh responds to public outrage, but nothing in writing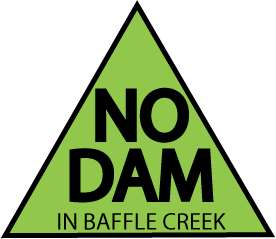 Although Premier Anna Bligh told reporters after the scandal broke that ";There will be no dam built on Baffle Creek for as long as I am premier and as long as I lead the Queensland government - in fact I can't see a dam being built on Baffle Creek in my lifetime. All of the advice I have is that it's a very environmentally sensitive area and the water supply to Gladstone can and will be secured by the pipeline that's currently being built from the Fitzroy River," there has been no further confirmation of this in writing. The only media release was earlier on from the Minister for Natural Resources and Water Craig Wallace stating No decisions have been made about putting any new water infrastructure, including a dam, in the Baffle Creek catchment, which provides no guarantee at all.
We are very afraid that Baffle Creek could turn into another Traveston Dam tragedy where the Government denied all rumours of a dam until it was already under way.

Call for legislation to protect Baffle Creek
We are asking for legislative protection, such as that under the Wild Rivers Act 2005. Protecting pristine or near pristine Queensland rivers by declaring them wild rivers is a Labor election commitment. Six wild rivers in Qld have already been declared, with a further three "pristine and near pristine" rivers nominated by Premier Bligh and Minister Wallace in June 2008.
We believe that Baffle Creek should also be considered for protection - its crucial location in highly populated SE Qld means that its near pristine nature is under much more threat than the previously nominated rivers (in remote Cape York and Fraser Island). Feeding on to the southern end of the Great Barrier Reef Marine Park and the northern end of the Great Sandy Marine Park is further justification for careful management of the Baffle Creek Basin.
This area is recognised as significant in terms of natural heritage, being a near pristine estuarine system according to the National Land and Water Resources Audit 2001. The numerous National Parks in the Baffle Basin have allowed fishing and other nature-based tourism activities to prosper, and the declaration of Baffle Creek as a Wild River will ensure the future of these important industries. The natural and cultural values indicative of a "Wild River" are all present.
It is time to use the flexible nature of the Wild Rivers program, allowing for more human impact, to protect the more developed rivers like Baffle Creek that are under threat now.

Minister Wallace has said about Wild Rivers "while we want to preserve our wild rivers we also want local communities to continue to prosper." We wholeheartedly agree and will provide our full support for any nomination of Baffle Creek under the Wild Rivers Act, and welcome the community consultation that will occur as part of this process.
Click here to email or write a letter to State and National politicians calling for legislative protection.
Petitions circulate on paper and on the internet (now closed)
The text of the paper petition we will submit reads: The community of the Baffle Creek Basin demands Premier Anna Bligh protects Baffle Creek's pristine environment and flows from dams and weirs by placing it under permanent preservation legislation now. You can sign a copy at many community centres, businesses, schools etc in the region and it is available to sign at events FOBB organises. You can download and print the petition here (http://fobb.enviro.org.au/baffledampetition.pdf).
Please send the completed form to The Honourable Anna Bligh, PO Box 15185, CITY EAST QLD, 4002 or hand it to a FOBB member.

Queensland residents have signed the official e-petition on the government website here which reads Queensland Residents draw to the attention of the House: concerns over long-term threat over the development of a dam or weir on Baffle Creek. Your petitioners, therefore, request the House to protect the Baffle Creek's pristine environment and flows from dams and weirs by placing it under permanent preservation legislation.
Globally, people are also signing this petition on Care2.com's petition site. Its interesting to read the comments made by people all over the world about Baffle Creek.
Users of the internet community Facebook can also join the group Save Baffle Creek here.
The Water Minister responds to e-petition
"Whilst the Dept of Natural Resources and Water is willing to further assess the suitability of the natural values of the Baffle Creek for a potential declaration as a Wild River, it is not currently a priority catchment for wild rivers consideration...

The department is also currently in the process of developing a water resource plan for the Baffle Creek Basin...

The petition regarding Baffle Creek, along with other community feedback on the issue of dams and weirs on Baffle Creek, will be taken into consideration as part of the water resource planning process."
Click here to read the entire document
Community Action Days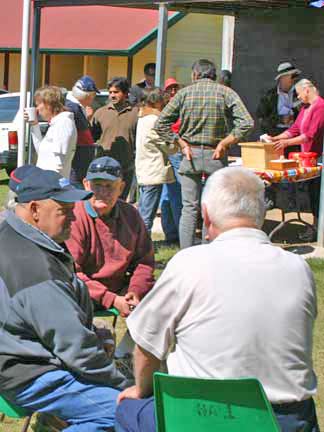 In September concerned citizens and community representatives gathered in Rosedale to discuss options. Click here for photos and info from the day.
On November 9th at the 1770 SES (and market) grounds musicians from the Sunshine Coast, local politicians and community group representatives initiated the campaign in the Agnes/1770 area. Click here for photos and info from the day.

The Solution
We realise its all to easy to say don't dam our beautiful river, but there needs to be a solution offered.
About 250 thousand litres of rain every year falls on the roof of the average small house, most of which is piped to the streets and then the ocean in storm runoff. About 200 thousand litres is then pumped to the same house from dams sometimes hundreds of kilometres away. Qld water management still groups utilize this old and unsustainable paradigm of centralised water storage in dams, with expensive and environmentally damaging transport to towns and cities hundreds of kilometres away. Centralising water storage means the death of many beautiful ecosystems around rivers and aquifers.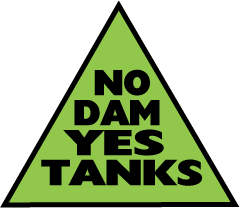 Governments should move from centralized storage to empowering more diverse regional capture and storage as well as recycling and increased efficiencies. As sustainability recommends that every person become carbon neutral, so too we can all become water neutral. Here in the Baffle Basin most landowners capture their own rainfall and run off and are self-sufficient. Some new developments at Agnes Water have shown the perfect example of how entire communities can be water neutral. Industry would benefit from this too.
Baffle Creek should remain a benchmark river system for everyone to enjoy.
Get involved!
Please click here to join us on facebook, or even better - come along to our next meeting.